Hi My Friendly Bloggers!
The challenge is to make a project with something NEW.
For more Challenge INFO
Click Here!
I made a Calendar using the New PK stamps and the December stamps set,
I think my bear had a little too much fun!!!!LOL :)
I thought it would be fun to add little PK faces to the special days on my calendar.
Hope you like my project for this Challenge!!!:)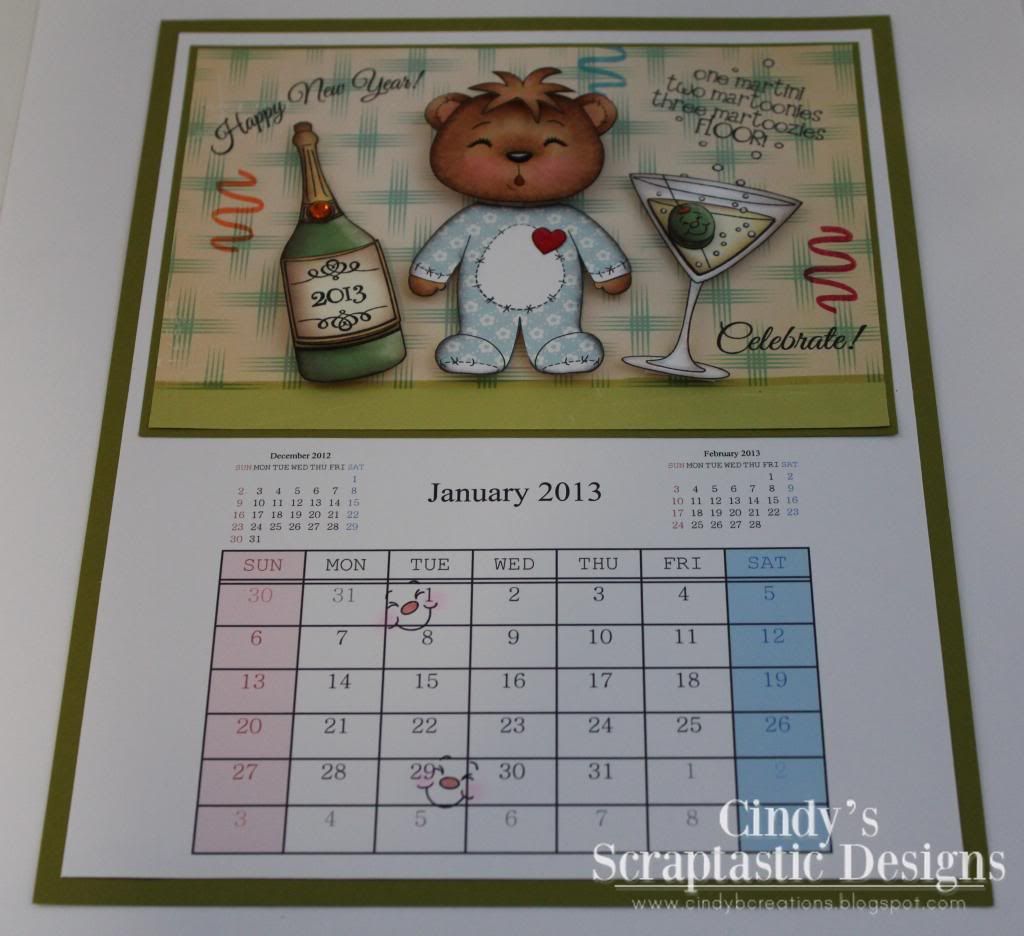 Supplies I Used for my Calendar:
Imagine - Kate's Kitchen (for the background paper)
This time there is only one Challenge and there is
a prize to be won!!
Thanks so much for visiting my blog!:)